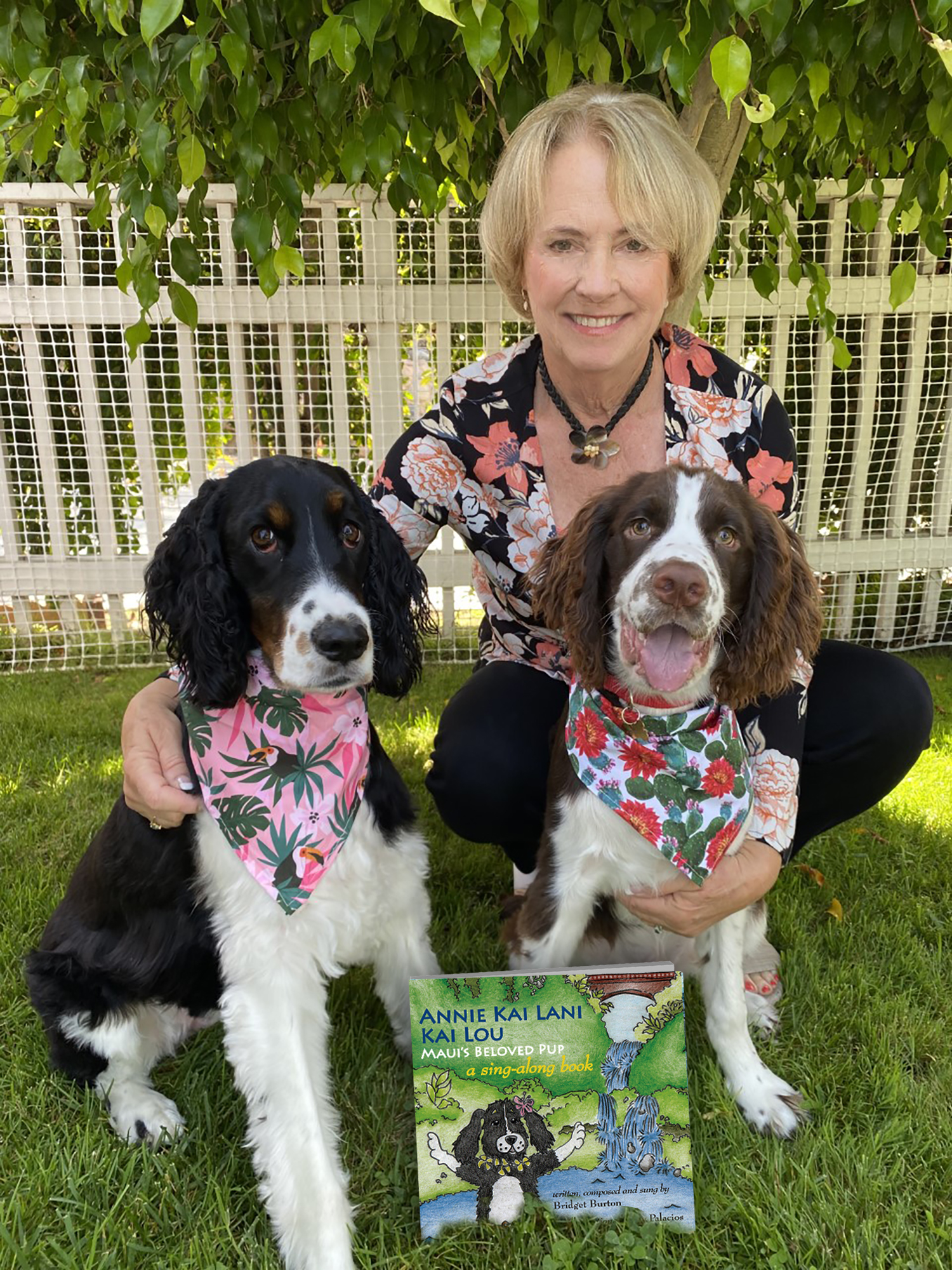 Bridget Burton is a published author, business consultant and soft jazz recording artist who was inspired to write this these sing-along book from the perspective of her energetic and mischievous real English Springer Spaniel, Annie.
Captivated by the islands of Kauai and Maui while on vacation there and coupled with her vocal talent, Burton thought illustrated children's sing-along books would be a fun endeavor for her.
"The books capture the rambunctious, fun and adventuresome spirits of my pups," says Burton, "I love dogs and I love Hawaii, so creating these books is a natural expression for me." Burton also quipped, "and of course, I love kids and singing… and kids love Annie!"
For any family who has visited (or will visit) the Hawaiian Islands of Kauai and Maui, the books will provide some options for exploring the island through the eyes of this special pup, Annie Kai Lani Kai Lou.
Bridget lives in La Jolla, California with her husband Roy & Annie's successors, Scarlett Rose and Maverick (pictured here).
The softcover print and eBook versions are available exclusively on Amazon and the video cartoon versions (which includes enhanced features like Annie moving around a map to cities and points of interest and animated text) are available right here on our website. Use the links below.